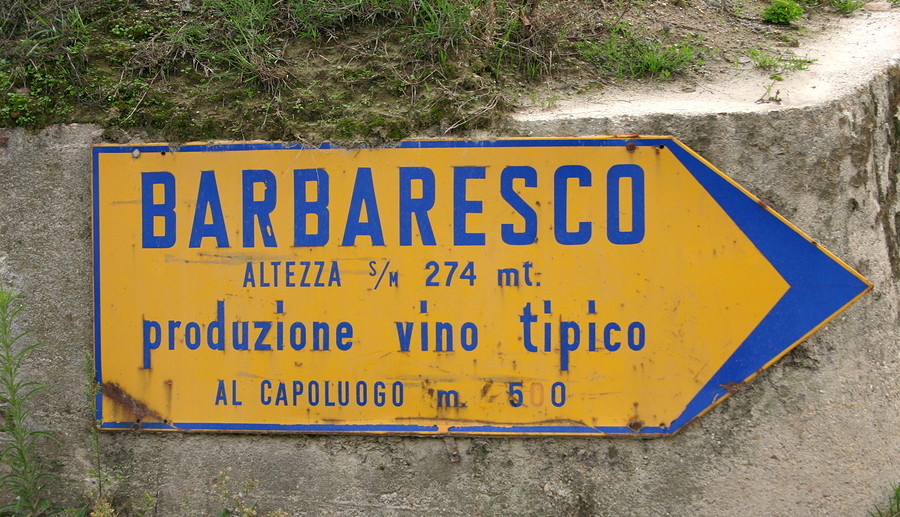 Popularly known as Barolo's little sibling, this wine stands as another testament to the rich possibilities of Piedmonte's Nebbiolo grape. It is considered to be a more elegant and "feminine" variation of Barolo, but still retains the full-bodied gusto that distinguishes it from other Italian wines. Strong cherry sensations permeate the palate, accentuated by flavours of fennel and truffle. Like Barolo, it becomes decadently smoky and tarry with age. Barbaresco wine was awarded the DOCG in 1980.
It is produced in the communes of Barbaresco, Trieso and Nieve to the east of the town of Alba. The soils here are comprised of Tortonian calcerous marl, which are ideal for the cultivation of a lighter, fruitier Nebbiolo wine. All three communes share a consistently pleasant climate, resulting in uniform yields of Barbaresco across the area.
Wines from the Barbaresco zone are light in colour as well as in body, featuring floral aromas that are as subtle as they are structured. The grapes of Trieso are grown on the highest hilltop in the area, resulting in a similarly light wine that delicately refined. Nieve wines are powerful and richly tannic, and also have the prestige of coming from two notable vineyards, Santo Stefano and Bricco di Nieve. The calcium enriched soils of these regions mean that Barbaresco has similar features to the Barolos produced in the Barolo and La Morra communes.
The Nebbiolo grapes that comprise the wine are grown in warmer, drier environments than those of the Barolo – often referred to as maritime conditions. These fairer settings make the grapes ripen a bit earlier, triggering a swifter fermentation process and shorter maceration period. Therefore, the tannins are milder and soften faster, resulting in a thoroughly drinkable wine that can be enjoyed at a younger age than Barolo. Barbarescos need to age for a minimum of two years, with at least one of these years in an oak barrel. It is drinkable for five to ten years after its vintage.
Barbaresco is well-served by pairings with rich, full foods with gutsy flavours. Like Barolo, it'll overpower any lighter meals that don't have the punch to do it justice. As always, Piedmonte cuisine boasts a range of dishes to harmonize with the wine. It is particularly decadent with combined with white truffle. Try it with a scrumptious and comforting Risotto al Tartufo Bianco or indulgent Agnolotti al Tartufo. Tender roast beef is also a worthy partner, particularly Manzo Stufato alla Piedmontese. Other Italian dishes also work well, like Melanzane di Parmigiano and hearty Osso Buco.
Like Barolo, Barbaresco loves older, crumbling cheeses. Enjoy with Parmigiano Reggiano and Pecorino vecchio. Fontina and Taleggio cheeses are also particularly indulgent when enjoyed with a Barbaresco served in a large, round glass.
It is possible to visit the three Barbaresco communes and experience their traditions for yourself. Pop into the historical Regional Enoteca of Barbaresco in the church of San Donato and taste what's on offer. Experience wine-making traditions that range from the traditional to the modern, and revel in what is another gem in the crown of Piedmonte's wine heritage.